Click on All Pictures to Enlarge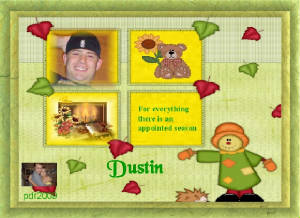 Carrot Cake
PREP TIME 30 Min
COOK TIME 1 Hr
READY IN 2 Hrs
Original recipe yield 1 - 9x13 inch cake
INGREDIENTS (Nutrition)
4 eggs
1 1/4 cups vegetable oil
2 cups white sugar
2 teaspoons vanilla extract
2 cups all-purpose flour
2 teaspoons baking soda
2 teaspoons baking powder
1/2 teaspoon salt
2 teaspoons ground cinnamon
3 cups grated carrots
1 cup chopped pecans
1/2 cup butter, softened
8 ounces cream cheese, softened
4 cups confectioners' sugar
1 teaspoon vanilla extract
1 cup chopped pecans
DIRECTIONS
Preheat oven to 350 degrees F (175 degrees C). Grease and flour a 9x13 inch pan.
In a large bowl, beat together eggs, oil, white sugar and 2 teaspoons vanilla. Mix in flour, baking soda, baking powder, salt and cinnamon. Stir in carrots. Fold in pecans. Pour into prepared pan.
Bake in the preheated oven for 40 to 50 minutes, or until a toothpick inserted into the center of the cake comes out clean. Let cool in pan for 10 minutes, then turn out onto a wire rack and cool completely.
To Make Frosting: In a medium bowl, combine butter, cream cheese, confectioners' sugar and 1 teaspoon vanilla. Beat until the mixture is smooth and creamy. Stir in chopped pecans. Frost the cooled cake.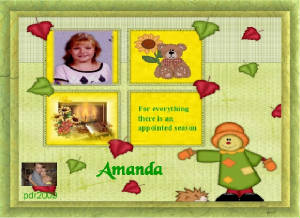 Amanda loved these every Christmas Thank you David for sharing!
Thought you might like some of the recipes I have on my site.Hi: You may want to check out this site it has some Great Recipes: http://www.whiteman-recipes.us/
Cinnabon CloneYou have got to try these. The first time I made them, I thought of how much money I could save by making my own!
Prep Time: approx. 20 Minutes. Cook Time: approx. 15 Minutes. Ready in: approx. 3 Hours. akes 12 rolls (12 servings).
---
Pastry Mix:
1 cup warm milk (110° F/45° C)
2 eggs, room temperature
1/3 cup margarine, melted
4 1/2 cups bread flour
1 teaspoon salt
1/2 cup white sugar
2 1/2 teaspoons bread machine yeast
Brown Sugar-Cinnamon Mix:
1 1/2 cup brown sugar, packed
2.5 tablespoons ground cinnamon
1/3 cup butter, softened
Icing:
1 (4 ounce) package cream cheese, softened
1/4 cup butter, softened
1 1/2 cups confectioners' sugar
1/2 teaspoon vanilla extract
1/8 teaspoon salt
Directions



1 Place ingredients in the pan of the bread machine in the order recommended by the manufacturer. Select dough cycle; press Start.

2 After the dough has doubled in size turn it out onto a lightly floured surface, cover and let rest for 10 minutes. In a small bowl, combine brown sugar and cinnamon.

3 Roll dough into a 16x21 inch rectangle. Spread dough with 1/3 cup butter and sprinkle evenly with sugar/cinnamon mixture. Roll up dough and cut into 12 rolls. Place rolls in a lightly greased 9x13 inch baking pan. Cover and let rise until nearly doubled, about 30 minutes. Meanwhile, preheat oven to 400° F (200° C).

4 Bake rolls in preheated oven until golden brown, about 15 minutes. While rolls are baking, beat together cream cheese, 1/4 cup butter, confectioners' sugar, vanilla extract and salt. Spread frosting on warm rolls before serving.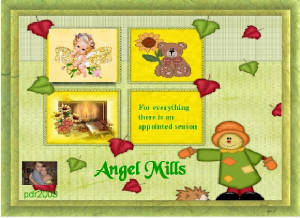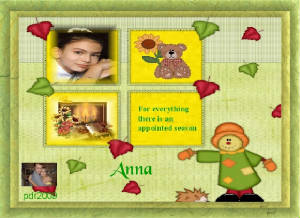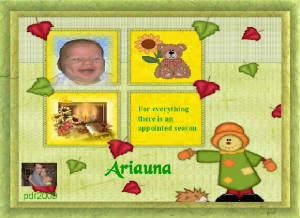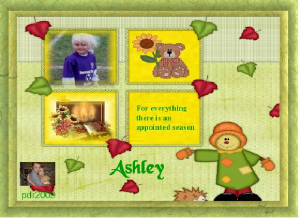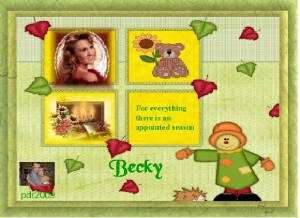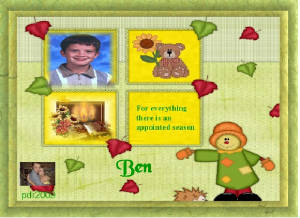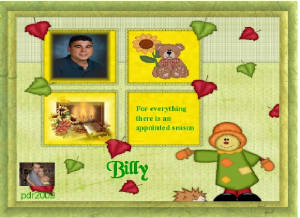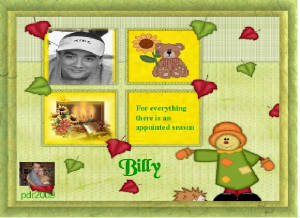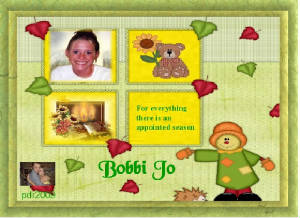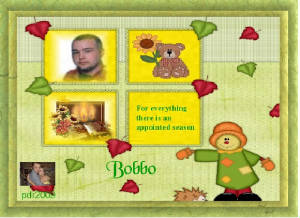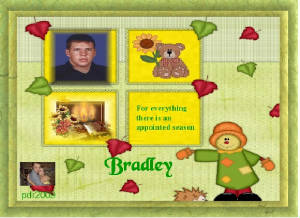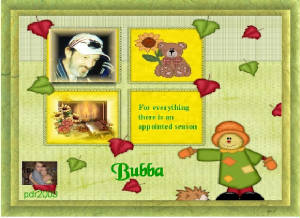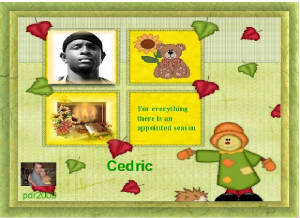 In time Cuzo we will meet again
The memories you lefted us will live on and never end.You will have a place in our hearts no one can steal,You stayed with jokes and always keep it real,It hurts so deeply to lose you now. The Angels took you without a chance to say goodbye,You were so full of life and plenty of love.To our family you will continue to be a precious "Dove" We love you Cedric but now you can soar We will missed you,your jokes, laughs, and smiles.It won't be the same without "Cedd Jones" around As your song says you're at "A PLACE YOU WANNA BE" so smile down on us Cedd R.O.C.C. because you are now Free.
Love you and miss you Cuzo
BY Demie,Keinda, Craig,Keisha, Keil, and Jade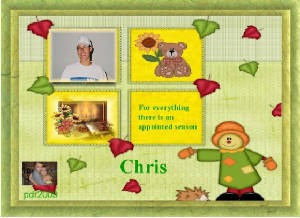 It's been 3 years since you went away and left us
Althought it seems like yesterday we got the news that told us
you'd gone home to stay.
We know that your up there and in a better place,
but it doesn't make it any easier
when all we want is to see your smiling face.
If we could bring you back again for one more hour or day we'd express all our unspoken love, we'd have countless things to say.
We're so sorry the accident was a lesson that you had to give,
to make us all slow down and take the time to live.
Today is the day we join together to remember you,
But make no mistake we have missed you the whole year through..............
Virginia
Mom to Chris
1-23-87 - 9-23-06
Gifted to us but sent home to soon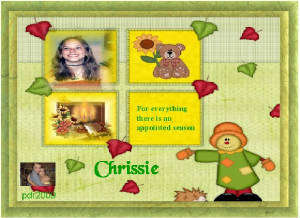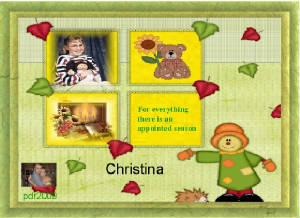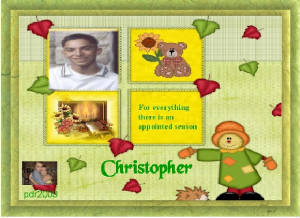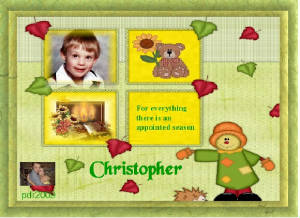 "HEAVENLY PLACE"
My Son Chris, shall we go outside to play?
We will build a tree house on this day.
Each time we visit it I will see in your face
This is quite a heavenly place.

My Son Chris, shall we go to the park and play
We will swing and slide on this day.
Each time we visit it I will see in your face
This is such a heavenly place.

My Son Chris, shall we buy Lego's today?
We'll race cars and even build a castle on this day.
Each time we play I can see in your face
This is such a heavenly place.

My son Chris, where have you gone now to play?
We'll find something fun to do on this day.
I am searching far and wide to see your face
Wherever you are, it's a heavenly place.

You can guide me home on that day,
No more pain in my heart when I see your face,
For we will all be in that Heavenly Place.

Written for Chris by Paul D. McCutcheon
Maria Christopher's mommy forever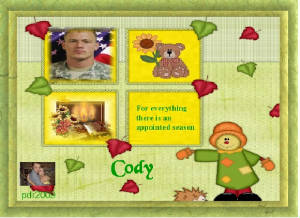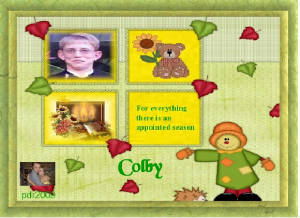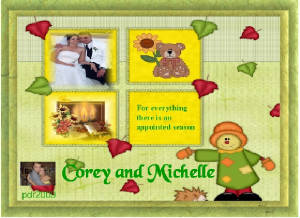 Mini Cheesecakes
2 pkgs of 8 oz Cream cheese (room temp)
3/4 cup sugar
1 tsp vanilla
2 eggs
Vanilla wafer cookies (approx. 20)
Place mini cupcake papers in cupcake pans. Put one vanilla wafer cookie in the bottom of each cupcake paper. Mix cream cheese, sugar, vanilla and eggs well. Fill each cupcake paper half full with mixture.
Bake at 350 degrees for 30-35 minutes (until golden brown on top).
When cool, top with favorite pie filling. Makes approximately 20 mini-cheesecakes.