An autumn breeze fills the air,
lightly whispering through her hair,
as she stands beneath the apple tree
taking photographs of what she sees.

A colorful,
fall country side in the south
leaving you an open mouth.
Never to be forgotten,
but stored away in a memory
of her quiet stay.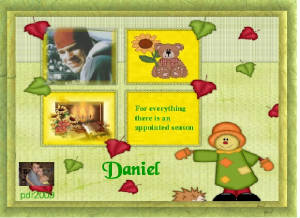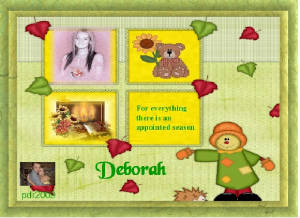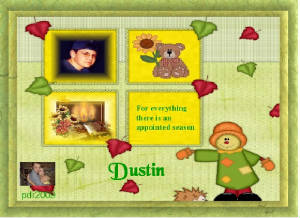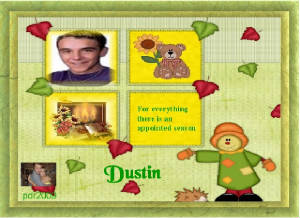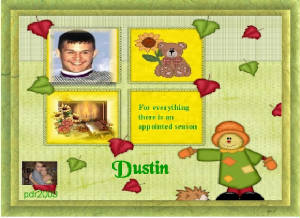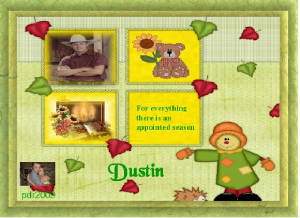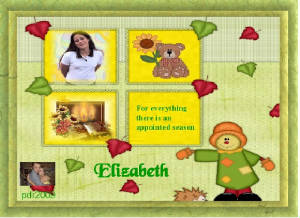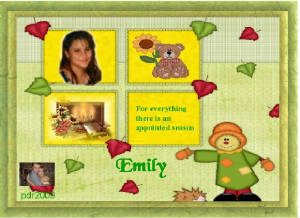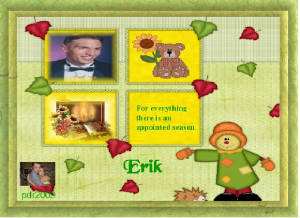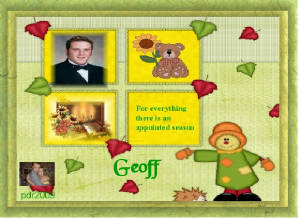 Geoffrey P. Edwards "...I love you so, twas
Heaven here with you" -
Recipe for Zeppala's - Sunday morning treat for Geoff
1 package frozen pizza dough, defrosted
1 box of Confectioner's Sugar
Boil up Olive Oil 3 inches deep in a deep frying pan or pot. Pull off 3 inch pieces of the defrosted dough. Drop into the heated oil carefully. When they pop to the top of the oil, use a large slotted spoon and take them out (I put them on a ripped apart paper bag as my Grandmother Angela Maria did) - drain. When slightly cooled, place in a small paper bag with Confectioner's Sugar in it. The bag should be big enough to hold six Zeppala's. Remember the dough will puff up to oddly shaped fried dough balls - don't make them too big.
Shake them in the bag with the Confectioner's Sugar and eat. They are delicious and Geoff, oh so loved them on a Sunday morning.
My grandmother used to put anchovies into the middle to make a dinnerroll - I never liked anchovies.
Thank you, Karen!