(Click on pictures to enlarge)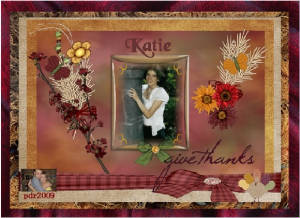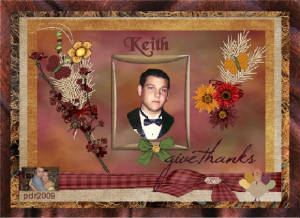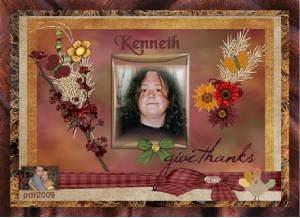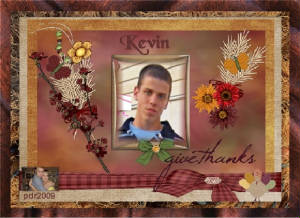 Debbie Wengert
In Memory of Her Son
Kevin
Kevin called this Mom's Hillbilly Stew. LOL.
One package of Hebrew National Hot Dogs (or whatever kind you choose those were Kevin's favorite)
Two to three large cans of pork & beans (don't drain)
Two large cans of sliced white potatoes
One bag of frozen chopped onions
One bag of frozen chopped green peppers
One cup of syrup
Two teaspoons of regular mustard
Two teaspoons of ketchup
1/4 box of dark brown sugar

Bake at 350 degrees for 45 minutes to one hour in a large casserole dish.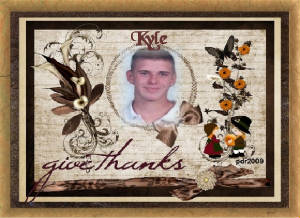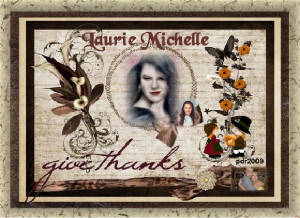 Shirley Baer
In Memory of My Daughter
Carrot Cake by Laurie Baer
Ingredients:

2 cups flour

2 cups sugar

4 eggs

3 cups grated carrots

1 tsp baking powder

2 tsp cinnamon

2 tsp baking sode

1/2 cup Wesson Oil

1 tsp vanilla

Mix all dry ingredients together. Add oil eggs, vanilla and blend well. Bake in three 9" pans or one oblong pan at 350 degrees for 30-35 minutes or until done..

Frosting

1 cup chopped pecans or walnuts (your choice)

1 box powdered sugar

1 eight ounce pkg cream cheese

1 stick oleo

1 tsp vanilla

Combine all ingredients..... Spread on cake after it has cooled a while...
Chocolate Chip Blonde Brownies

Ingredients
2 cups flour
2 teaspoons baking powder
1 teaspoon salt
3/4 cup butter, softened
3/4 cup sugar
3/4 cup packed dark brown sugar
1 teaspoon vanilla extract
3 eggs
1 (12-ounce) package chocolate chips

1 cup chopped pecans or walnuts

Directions
Preheat oven to 350°F. Combine flour, baking powder, and salt in a small bowl; set aside. In a large bowl, combine butter, sugar, brown sugar, and vanilla ; beat until creamy. Add eggs, one at a time, beating well after each addition. Gradually add flour mixture; mix well. Stir in chocolate chips. Stir in the nuts. Spread evenly into greased 15 x 10 x 1-inch baking pan. Bake at 350°F. for 30 to 35 minutes or until golden brown. Cool; cut into squares. Makes thirty-five 2-inch squares.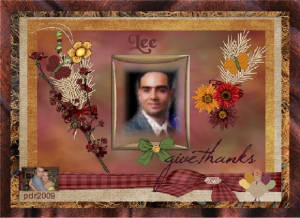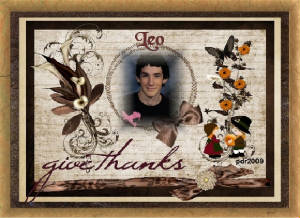 Rose McPhee
In Memory of
My Angel Leo's favorite
SCALLOPED POTATOES 'N BACON
4-5 large potatoes
1 teaspoon salt
3 tablespoons butter
1/3 cup flour
3 1/2 cups milk
1 1/2 cups shredded Cheddar cheese
3/4 teaspoon seasoned or plain salt
1/8 teaspoon black pepper
4-6 slices smoked bacon, cooked
Microwave bacon until 1/2 cooked; set aside on paper towels to absorb grease; pat dry..Wash and peel potatoes. Cut into 1/2 inch slices Bring a large saucepan of water to a boil; add 1 teaspoon salt to the boiling water, then add the sliced potatoes, pepper Cook for 1 minute in boiling water; drain in colander.
In saucepan, melt butter. Using a whisk, stir in flour and milk, mixing until smooth. Cook over low heat, stirring constantly for 1 minute. Add cheese Leo loved extra cheese continue to stir until cheese melts. Stir in 3/4 teaspoon salt and 1/8 teaspoon pepper.
Transfer mixture to a buttered 2 quart casserole. Lay Bacon strips on top
Bake in a preheated 350°F oven, uncovered, for 40 minutes.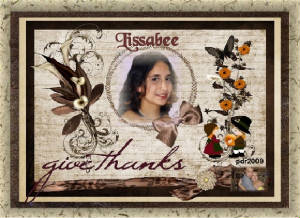 Sam Andersen, Mom of Melissa
In Memory of Her Daughter
Melissa "Lissabee" Danielle Andersen
3/15/85 - 7/20/03
Melissa's Favorite Recipe:
Chicken and Wine Sauce:
4 Chicken Breasts
1 can cream of celery soup
1 can cheddar cheese soup OR 1 pound sharp cheddar cheese
1 bottle of cooking wine (white) OR 1 cap white wine in 8 oz water
Minute Rice - 4 cups (cooked amount)
Put all ingredients, except rice, in glass casserole dish
Cook at 350 for hour or until chicken done. If using cheddar cheese instead of cheddar soup, cut into narrow slices and layer over other mixture. *It tastes much richer using the block cheddar.
Make cooking rice as directed on package.
Pour chicken mixture over rice and serve.
Melissa LOVED this dish and often cooked it for us. One time, she stuck her head too far in the oven when checking the chicken and got some wine sauce in her eye and had to go to urgent care....so don't put your head IN the oven to check it! :-)
Note: This can also be made in the crockpot. Throw in all ingredients, except rice, in am and when you get home at night.....you'll race to the kitchen for your incredible dinner!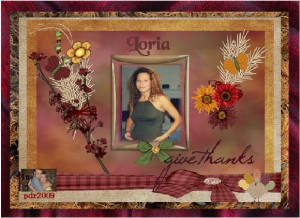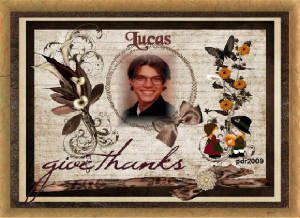 Christine Ross
In Memory of her Son
Lucas Christopher Ross "Luke",
October 31, 1979 - April 3, 2001
ARIZONA LUKE'S HAPPY TRAILS BAKED BEANS

INGREDIENTS:

2 medium cans pork and beans
3 tablespoons brown sugar
1 teaspoon yellow mustard
3 tablespoons catsup
1/2 teaspoon salt
3 strips bacon

PREHEAT: oven to 350 degrees

SIZE PAN OR DISH: large casserole dish with lid, and large mixing bowl

DIRECTIONS:

Chop onion, set aside.
Pour beans into mixing bowl.
Add sugar, mustard, catsup, & salt
Stir with large spoon until evenly mixed.
Pour mixture into large casserole dish.
Place uncooked bacon strips on top of beans.
Cover and place in 350 degree oven for 30 minutes, then uncover and bake an
additional 15 minutes.

NOTE:
Luke was 13 years old when we moved to Arizona. My last Christmas gift from Luke was a
music box that played HAPPY TRAILS. Luke began his eternal HAPPY TRAILS in
Cave Creek, Arizona at the age of 21, dying from acute bronchopneumonia.

Christine, Luke's Mom...MAY THE FORCE BE WITH YOU
(Luke Skywalker and Luke, sky... walker)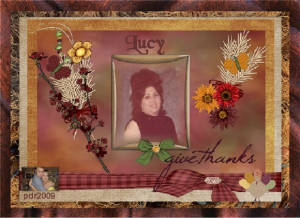 Nora Acousta
In honor of My loving Sister and best friend. I miss her to this day.
Lucy S. Acosta
Born - March - 1945 Died --- Sept. 05,1986
Recipe: Mrs. Fields Cookies
(Recipe may be halved): 2 cups butter
4 cups flour
2 tsp. baking soda
2 cups granulated sugar
2 cups brown sugar
5 cups blended oatmeal (measure oatmeal and blend in blender to a fine powder)
24 oz. chocolate chips
1 tsp. salt
1 8 oz. Hershey bar (grated)
4 eggs
2 tsp. baking powder
3 cups chopped nuts (your choice)
2 tsp. vanilla

Cream the butter and both sugars. Add eggs and vanilla; mix together with flour, oatmeal, salt, baking powder, and soda. Add chocolate chips, Hershey bar and nuts. Roll into balls and place two inches apart on a cookie sheet..Bake for 10 minutes at 375 degrees. Makes 112 cookies.. Have Fun!!!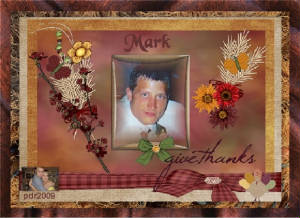 Shirley Mueller
In Memory of My Son Mark
This is the Chicken and Rice recipe, I got from Alex's mom. It was always a family favorite. And Mark loved it.
Sometimes, I would use the Regular, Cheddar Cheese soup, and sometimes not. And I even used the spicy Cheddar Cheese soup, too. It's good either of the ways.
Chicken and Rice
1 Cut up Chicken
1 1/2 cups uncooked rice
1 can of Cream of Mushroom Soup
1 can of Cheddar Cheese Soup
2 pkgs. Dry Onion Soup Mix
1 soup cans full of water
Salad dressing to top, OPT . Mix all of the ingredients together, minus the chicken and let it sit for 1/2 hour. Lay the chicken pieces on the rice mixture. And brush with the salad dressing if desired. Bake at 350 degrees for 1 1/2 hours.
Very Good. I don't use the salad dressing on it, but my mother in law, Donna did.
PS. This was Mark's favorite. It was also the last meal that I prepared for him, but he didn't get to have any. Gosh, it breaks my heart remembering.
Favorite Dessert Recipe
Another that I got from my mother in law, Donna.
Brownie Pudding
1/2 cp flour
1 tsp. B. Powder
1/2 tsp. Salt
1/3 cp. Sugar
1 TBSP. Cocoa
1/4 cp. Milk
1 TBSP Melted Shortening
1/2 tsp. Vanilla
Topping;
1/2 cp. Brown Sugar
2 TBSP. Cocoa
3/4 cp. boiling Water
Blend all of the ingredients together, minus the last three reserved for the topping. Mix well and pour into a greased 8" baking dish. Now combine the remaining three ingredients for the topping and sprinkle over the top.
Pour the hot water over all and bake at 350 degrees, for 30 to 40 minutes.
Enjoy, this is tasty. Shirley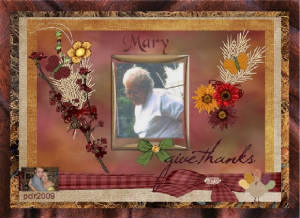 Maria Faller
In Memory of Mary Ann Sobien,
my favorite Aunt & Christopher's Great-Aunt.
GRANDMA'S CHICKEN & DUMPLING SOUP
CHICKEN BROTH:
1 (2 1/2 - 3 lb.) fryer chicken, cut up
6 c. cold water
3 chicken bouillon cubes
6 peppercorns
3 whole cloves
SOUP BASE:
1 (10 3/4 oz.) can chicken broth
1 (10 3/4 oz.) can cream of chicken soup
1 (10 3/4 oz.) can cream of mushroom soup
1 c. chopped celery
1 1/2 c. chopped carrots
1/4 c. chopped onion
1 c. chopped potatoes
1 sm. bay leaf
1 c. fresh or frozen peas
1 tsp. seasoned salt
Cook fryer and cut in bite size pieces. Reserve chicken broth, strained.
FEATHER DUMPLINGS:
2 c. flour
1 tsp. salt
4 tsp. baking powder
1/4 tsp. white or black pepper
1 egg, well beaten
2 tbsp. melted butter
2/3 c. milk
Place fryer, water, bouillon, peppercorns and cloves in kettle and bring to boil. Reduce heat; simmer until chicken is tender (about 1 1/2 hours). Cool chicken just slightly; cut into bite size pieces and set aside.
Strain and skim chicken broth; put reserved chicken and broth in large kettle, add cans of broth, chicken and mushroom soups, celery, carrots, onion, potatoes, bay leaf, peas and seasoned salt. Put cover on kettle; simmer soup on low heat for 2 to 3 hours.
About 30 minutes before serving, mix up feather dumplings by sifting dry ingredients together. Add egg, melted butter and enough milk to make moist, stiff batter. Drop by teaspoons into boiling liquid. Cook, covered and without "peeking", for 18 to 20 minutes or until the dumplings are done. Yield: 10 to 12 servings.