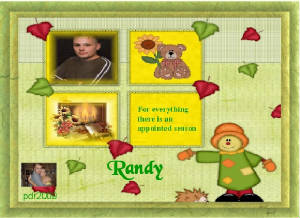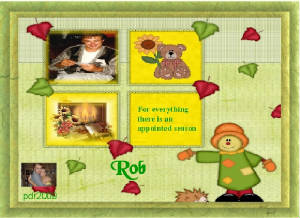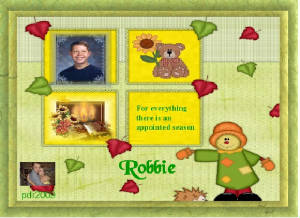 Here is a recipe that Robbie loved:
My Grandmother's Pound Cake

2 cups butter (NOT oleo), softened to room temperature
2 cups sugar
6 eggs, at room temperature
dash of salt
2 tsp. real vanilla
2 cups flour

I often set out the butter and eggs overnight, to come to room temperature, and then bake the cake early the next morning.

Beat the sugar and the softened butter until very smooth and creamy.Add all 6 eggs and beat on low until mixed; then turn on high and beat for at least 5 minutes, or until the sugar is
completely dissolved.

Stir in the salt and 2 tsp. vanilla and beat until smooth.
Add the flour, one cup at a time, and beat just until smooth.
Spoon into a Bundt pan or Turk's Head pan that has been buttered and floured.

Bake at 325 for approximately 50 minutes before checking; may need to bake
for a full hour. Test for doneness with a toothpick.

Serve warm or room temperature, plain or with ice cream or fruit. Will store well if kept in aluminum foil---if it isn't devoured
all at the first sitting, that is! There is no leavening needed; this cake will rise to fill the pan. Saralyn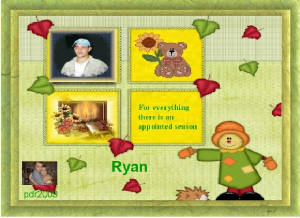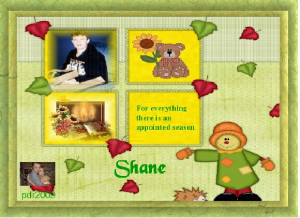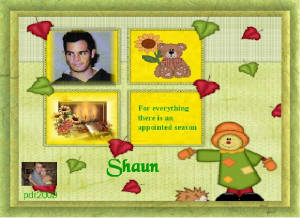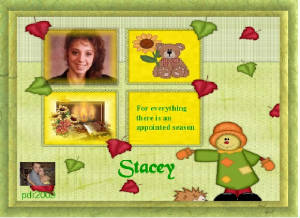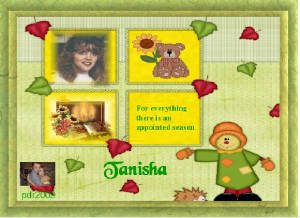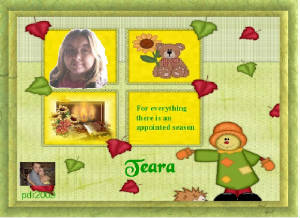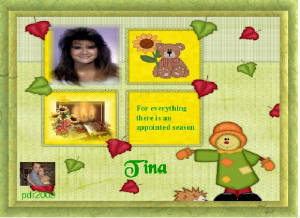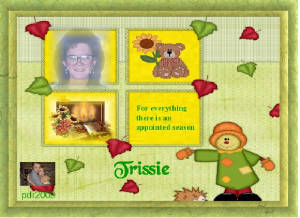 I didn't get to say "Goodbye"
All I could do was scream and cry.
Oh, if only I could take you in my arms,
As I did when you were a child.
But only a closed coffin would I see,
Leavin a broken heart inside of me.
Only memories filled with love
No more smiles, no more hugs,
Only memories filled with love
From Carolyn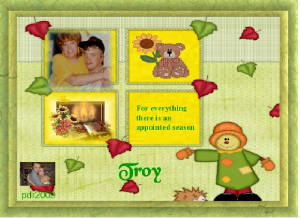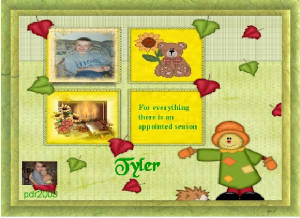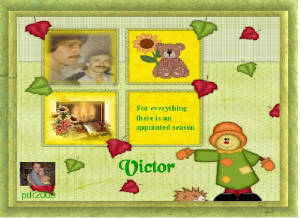 My Angel is Victor Allen Hester
Dec. 7 1966 - May 31 1990
Love & Hugs, Patricia
Raw Vegetable Salad
1 head cauliflower
1 bunch fresh broccoli
1 green bell pepper
3 stalks celery
3 carrots/chopped in circles
Poppy Seed Dressing
1 onion, chopped
1 cup sugar
2 teaspoons dry mustard seed
1 teaspoon salt
½ cup vinegar
¾ cup vegetable oil
1-2 tablespoons poppy seeds
Chop veggies into bite size pieces. Make dressing by adding all ingredients and blending thoroughly. Pour dressing over veggies and chill for at least 6 hours, covered.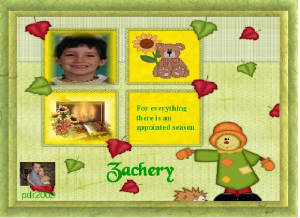 Donna's Pumpkin Bread
3 1/2 cups flour
1 tsp.nutmeg
1 1/2 tsp. salt
1 tsp. cinnamon
3 cups sugar
2 tsp. baking soda
1 can 15 oz. pumpkin
1 cup oil
2/3 cup water
4 eggs
Mix dry ingredients together in mixing bowl. Add the rest of the
ingredients mix until smooth. Nuts, raisins or cranberries can be added.
Divide into 2 loaf pans bake 350 for 1 hour or until done.